GPOYW: "Happy holidays! - The semester is over (I survived) and I'm finally out having dinner with my friends" edition
GPOYW
'Awkward polaroid' edition
GPOYW
NYFW edition.
GPOYW 'Instagram is making me super lazy' edition.
GPOYW
Birthday edition.
It's my birthday today! Happy Birthday to me, lalalalala!
Yes… it's valentines day too (minor detail that I refuse to acknowledge but am always forced to). Anyway, I hope you all have had a great day and have done something special for your significant other because guys (yes you, I'm addressing the entire male species)… this is the one day you can (almost) redeem yourself. Make it work!
Happy Valentines Day :) 
I'm only a giant in the afternoon.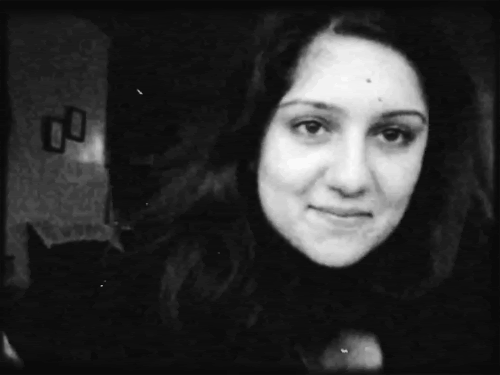 My first ever, awkward, gif self-portrait. I probably should've combed my hair and put some makeup on but… OH WELL.
GPOYW.
I wouldn't mind a change in the scene.
Atlantic City, New Jersey. July 2011.
Oh hey! It's GPOYW.
My first ever, official GPOYW.
I hope I keep this up. Someone please slap me if I don't.
New Year's Wish/Resolution: To be more patient, forgiving and have more faith in myself.
My friend Mahnoor (read: Manager) and I are always talking about different projects that I should do for the blog… to keep things interesting and also help me branch out. She came up with this idea for me to go around NYC photographing/asking people their New Year's wish/resolution and posting them here.
Anyway, this is me and my resolution. Wish me luck!
#wish2012
Guess where I am!
Make-up by: Toni
Beauté & Fragrance Analyst: Nataya Saravitya
Lip color: Rouge Allure Velvet #39
I guess all my posts are going to be about Monday, hahaha!
Anyway, I got out of work early so instead of getting lunch I walked to Saks Fifth Ave to check out Chanel's new matte collection….. it's beautiful. I also got to meet Nataya after ages. Definitely going there this weekend with my mom for some retail therapy!